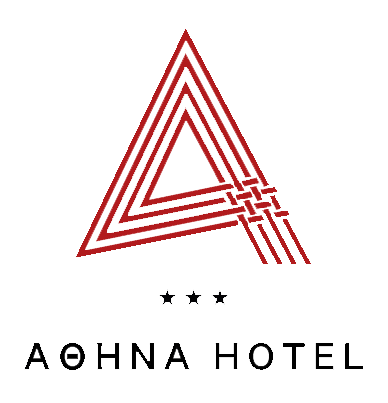 POLICY AND PERSONAL DATA PROTECTION MEASURES OF THE ATHINA HOTEL IN LAMIA
The goal to our guests is to assure you that our hotel's Privacy Policy fully complies with the European Data Protection Regulation 2016/679 (GDPR) and the Greek executive regulations.
The purposes of this text are to explain the reasons why we collect your information when you visit our hotel website by directly making a reservation, filling out the contact form or sending your information by asking us a question about room availability.
We will also provide information on how we handle your data, how we ensure and protect your rights and how long we keep your personal data in our hotel database.
Please read our Privacy Policy carefully to understand how we will handle your personal data when you submit such data.
In order to use our website or our services, you must first accept the terms and conditions of this Privacy Policy.
When submitting your personal data to make a reservation or use our services, you will be asked to provide certain personal information, including your full name, email address, contact telephone number, registration and payment information.
When you visit our website, we continuously collect information through Google Analytics or our website hosting server about the pages you have accessed or visited as well as information about the use of our website, for example the pages you have viewed, the website that directed you to our website or this link, the changes you made to the information you gave us and your transactions, including the use of cookies.
Advance payment and cancellation policy
Our policy is flexible and is as follows:
The customer can cancel for FREE up to 7 days before arrival at the hotel
For cancellations from 7 days up to 3 days before arrival at the hotel, 30% of the total cost of the reservation is charged and the remaining amount is returned to the customer
For cancellations closer to the arrival date or for no-shows, the full amount of the reservation will be charged
The above conditions apply to individual reservations completed through the reservation system of the hotel's website.

Payment is also required to complete the reservation, while the refund in case of cancellation will be made based on the above πολιτικών ακύρωσης

 

For Group cases, there will be special terms that differ per case.
THE PURPOSE WE USE YOUR PERSONAL DATA OR INFORMATION
YOUR RIGHTS UNDER THE GENERAL DATA PROTECTION REGULATION (GDPR):
 COOKIES POLICY
Cookies may be placed on your computer or internet-enabled device each time you visit us online. This allows the website to remember your computer or device and serves more purposes.
On our website, a warning box (banner) will appear which will require your consent to the collection of cookies. If you do not provide consent, your computer or internet-enabled device will not be monitored for activities related to the promotion of services. A secondary type of cookies, referred to as "user-input" cookies, may be required in order to ensure the necessary functionality. These cookies will not be blocked by using this banner. Your selection will be stored in a cookie and will be valid for a period of 90 days. If you wish to revoke your choice, you can do so by deleting your browser's cookies.
Although most browsers automatically accept cookies, you can choose whether or not to accept cookies through your browser settings (an option often found in your browser's Tools or Preferences menu). You can also delete cookies from your device at any time. However, you should be aware that if you do not accept cookies, you may not be able to fully experience some of the features of our website.
If you do not wish to share information through cookies, we present you a simple procedure that applies to the majority of browsers, which allows you to automatically reject cookies or even give you the option to reject or accept the transfer to your computer of certain types of cookies from a site. If you want to delete or refuse cookies, please visit the help pages of the web browser you are using. If you wish to manage cookies, please set your acceptance/preference settings in the links below:
Google Analytics: https://tools.google.com/dlpage/gaoptout?hl=en
Google Adwords: https://support.google.com/ads/answer/7395996
Facebook: https://www.facebook.com/ads/preferences/?entry_product=ad_settings_screen
SECURITY OF STORAGE OF PERSONAL DATA AND INFORMATION
All your information will be treated by our hotel with a sense of responsibility and confidentiality and we will try to take all reasonable steps to keep your personal data secure once it enters our systems and database. We implement the most appropriate data collection, storage and processing practices and security measures to protect against unauthorized access, modification, disclosure or destruction of your personal data and the data stored on our website or related database.
On the internet, however, no one can absolutely guarantee its security, as it cannot be considered completely safe as a means of storing and processing your personal data and information. For this reason, we carry out all the necessary actions so that your personal data remains in a safe place under the protection of encryption and security and protection software.
CHANGES TO THIS PRIVACY POLICY
We may amend this privacy policy from time to time, so please review it regularly.
In the event of a change to the Privacy Policy, we will notify you through the home page of our website.
This Privacy Policy was last modified on May 25, 2018.
DATA PROTECTION OFFICER
A Data Protection Officer (DPO) has been legally appointed to oversee compliance with this privacy policy. If you have any questions regarding this privacy policy or the use of your personal data, please contact the DPO Mr. Efthimios Kyritsis by email at: [email protected] You have the right to lodge a complaint at any time with the supervisory authority, which for Greece is the Data Protection Authority at www.dpa.gr.
This website uses cookies from Google to provide its services and analyze traffic. Your IP address and user agent are disclosed to Google, along with performance and security metrics, to ensure quality of service, to generate usage statistics, and to detect and address abuse
(https://policies.google.com/technologies/cookies?hl=en)
JURISDICTION OF COURTS
The Courts of Lamia are responsible for any dispute arising between the website and the visitor from the processing of their personal data.

You will find us

HOTEL ATHINA
Rozaki Aggeli 41
Lamia  35100 – Greece

Reservation Phones

BUSINESS PLAN

ALPHA BANK E-COMMERCE
© Copyright Securelab - Hosting by Securehost.gr
Skip to content